Edith Schick just sent this to me about the Carman House Lobby Display at First National Bank in Phillipsburg, KS
A lot of history for us old kids se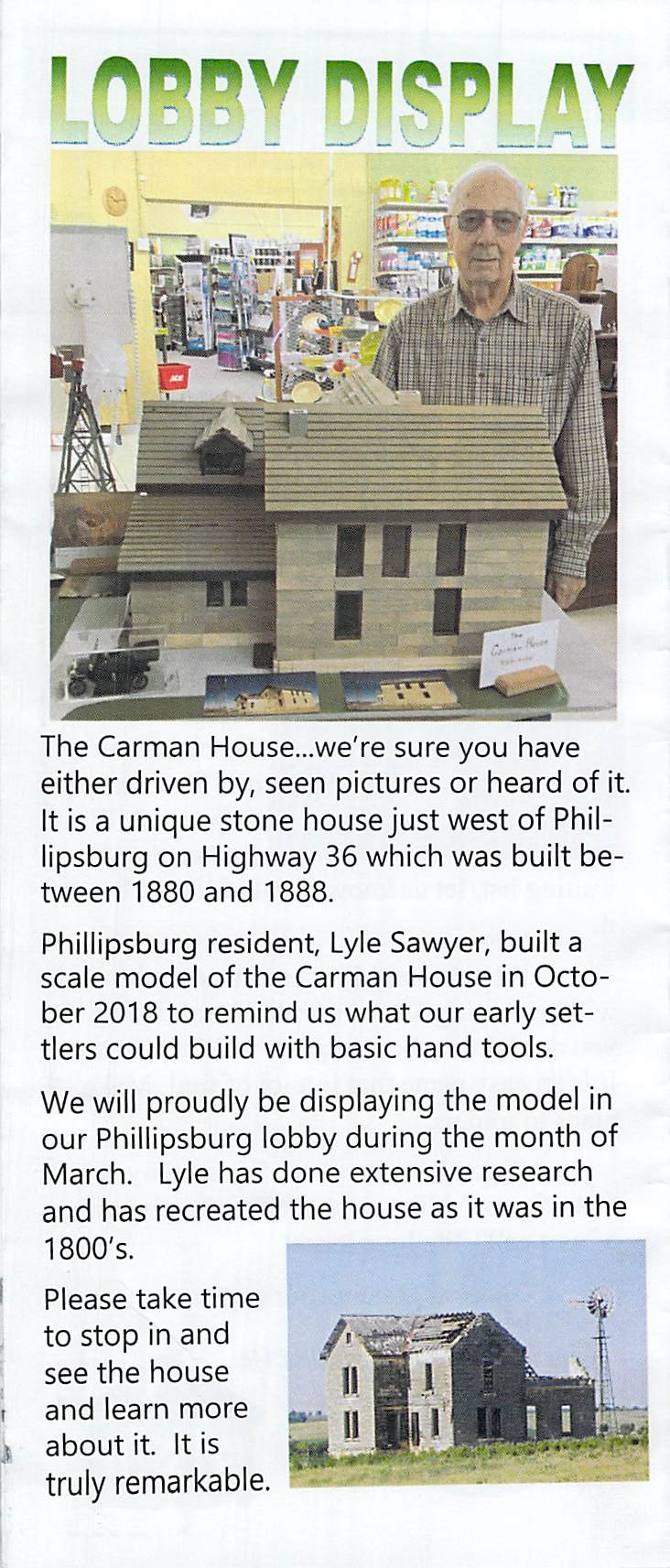 Please Help, any photos (add captions please) you can email me, I will add
50th Reunion was May 22 & 23
What a great reunion it was.
33 classmates in picture below
Class photo of 50th Reunion May 23, 2015
Anyone wanting a copy email me
your name and closest walgreen's store zip code
and I can have them print one out for you,
they cost around $4.00 for a 8x10
just pay when you pick it up. If you don't have a
Walgreen close by I can send to Waltmart etc.
Or if you want I can email you the file to take where ever you want
Anyone with photos to share, email me and I will put them on website
I'll get more photos posted that I took soon
PLEASE can someone email Steve past reunion group photos, I would love to have them on these pages
P-Burg 65 45th Class reunion photo